Seamless Gutters Aluminum & Painted Steel
If water is spilling over the gutter, rather than going to the gutter into downspouts. It's Time for Gutter Replacement. Call Us.
What
should
I
do
to
prepare
for
my
Rain G
utter
installation
project
?
1. Measure the length and width of your existing gutters and downspouts.
2. Make sure that the area surrounding your gutters is clear of any debris, plants, or other obstructions.
3. Purchase the materials you need for the project, such as gutters, downspouts, hangers, and sealant.
4. Gather the necessary tools and equipment, such as a ladder, drill, level, pliers, and caulk gun.
5. Clean the existing gutters and downspouts to remove any debris.
6. Inspect the area for any damage to the fascia boards or the roof shingles.
7. If necessary, repair any damage before installing the new gutters.
8. Check local building codes to ensure you are following all regulations.

There are several ways to install rain gutters, however, not every one of them is ultimately useful.
Improperly install seamless gutters can cause fascia rot along with falling down gutters, providing a good possible loss of money.
All Things Seamless Gutter
Gutter Replacement
There's a few tat-tle-tale signs that your rain gutters aren't working properly: leaking gutter, sagging or hanging with some dicltape, poor drainage, and rusty gutters, just to name a few.
These problems can start off small and grow into larger problems over time. Keeping your gutters in tip-top shape ensures continued, effective protection of your home's siding, and foundation.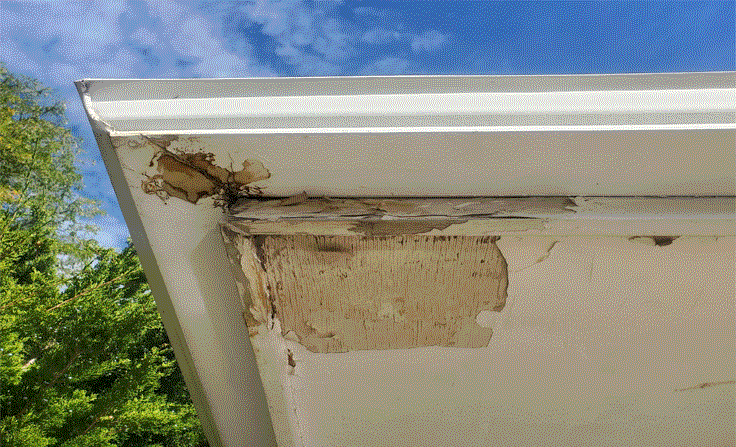 Gutter Repair
If your gutters are rusted out, it's likely you have galvanized gutters. One cost factor of the new seamless gutters system is that they don't rust! Old gutters are not just don't look good.
 They aren't catching the rainwater the right way, and you tried to repair it. Don't believe it when others tell you galvanized steel gutters can be fixed by some kind of stuff.
 Once galvanized steel gutters have begun to rust you cannot stop it. Even sealing the leaks is just a short-term fix, and you will probably have to reseal your gutters.
 Your best move is to replace leaking, rusted gutters with new seamless gutters. Our Gutters are made of other materials like aluminum or Painted Steel.
Do You Have Hail Damages?
Hail storm damage to gutters is generally easy to see, however just if you recognize where to look. The results of hailstorm on rain gutters can be seen in the form of dings or imprints. Depending on the hail's instructions, these dings could be on the outside of the rain gutters along with all-time low (if the hail storm fell straight down). Unless the hail has actually punched openings in your guttering, which is possible, hail damage affects the appearance of the seamless gutters greater than the performance. However, every home owner well as well as ought to be aware that home insurer will pay for changing rain gutters as well as roofs that have experienced hail storm damages. You don't have to cope with hail-damaged rain gutters merely since it hasn't affected the performance of your seamless gutter system